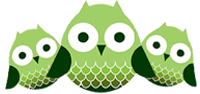 Welcome To Cambo Breakfast Club
Our breakfast club operates from Monday – Friday.  Sessions begin at 8.00 am and end at 9.00 am.  The cost is £2.00 per child. 
You don't have to book your child in for Breakfast club, unless it is a themed breakfast, these breakfasts will be advertised in advance.
The sessions are run by Mrs Cummings and Mrs Flatman who ensure that the children have a healthy breakfast.